Swanage Railway Tickets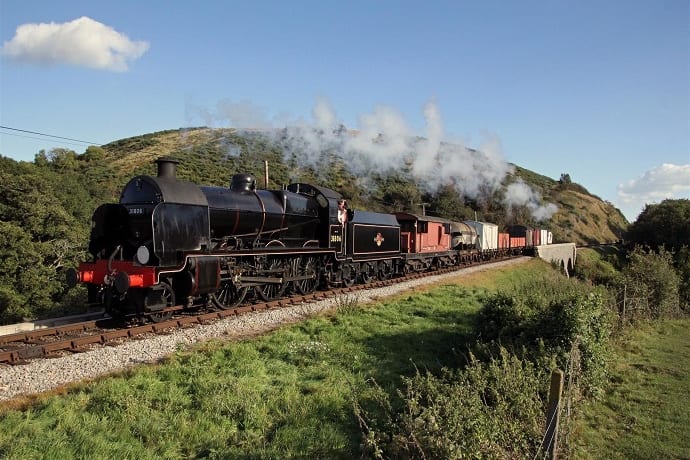 TOUR DESCRIPTION
Return five-and-a-half-mile journey on a Steam Train
Explore, Purbeck, Corfe Castle and Swanage
A great experience for the whole family
Return Railway Ticket
Free Entry to Swanage Railway Museums
Catering options
First Class Travel
Pullman Class Travel
Important Information
Schedule:
From 19th Feb 2022 until 31st March 2022
Departing from Norden at 11:10, 12:40, 14:10,15:40 & 17:05
Departing from Swanage at 10:30,12:00,13:30,15:00 & 16:30
From 1st April 2022 till 30th of October 2022
Daily
Timetable to be announced.
Steam train is 22min approx. each way.
Special events dates:
4th March 2022
7th March 2022
11th March 2022
14th March 2022
18th March 2022
21st March 2022
25th March 2022
Please note:
A Family ticket is valid for 1 adult and up to 4 children or 2 adults and up to 3 children.
MUSEUMS WILL BE CLOSED FROM THE 4TH JANUARY UNTIL FURTHER NOTICE.
Swanage Railway Museum
Located at the Corfe Castle Station.
THE MUSEUMS WILL BE CLOSED FROM THE 4TH JANUARY UNTIL FURTHER NOTICE.
MORE INFORMATION
The Swanage Railway is an experience for the whole family to enjoy, suitable for all ages. You will start your journey at Norden and head to Corfe Castle, then it's down to the Victoria seaside town of Swanage. It's a five-and-a-half-mile journey that lets you explore some of the finest parts of Dorset's famous Jurassic Coast, on a classic and historical vehicle of beauty.
The railway is located in the Isle of Purbeck, where you will board a full-size steam and diesel passenger train. There are stations at Corfe Castle and Harman's Cross as well as a halt at Herston, on the outskirts of Swanage. At the stations you will be able disembark the train and explore, picnic tables are also available for you to enjoy the views and grab a bite to eat and drink.
Your ticket is for a return journey and also includes free entry to the Swanage Railway Museum.