Fulham FC Match Tickets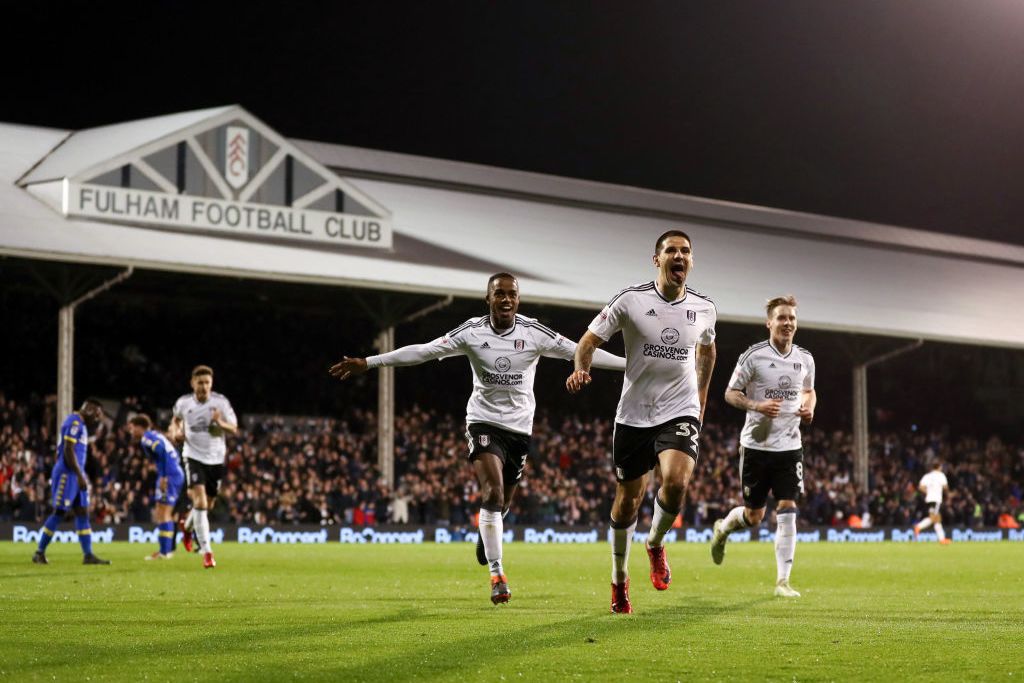 Important Information
Schedule:
Address: Craven Cottage, Stevenage Rd, London SW6 6HH
Fulham FC Fixtures 2023/2024:
27 Nov: Wolves 20pm
05 Dec: Nottingham Forest 7:45pm
09 Dec: West Ham 3pm
23 Dec: Burnley 3pm
30 Jan: Everton 7:45pm
10 Feb: Bournemouth 3pm
17 Feb: Aston Villa 3pm
02 Mar: Brighton 3pm
16 Mar: Tottenham 3pm
06 Apr: Newcastle 3pm
20 Apr: Liverpool 3pm
27 Apr: Crystal Palace 3pm
11 May: Man City 3pm
Please note:
All tickets are located in Home supporters area. Any guests seen to be openly supporting the opposition are liable to be refused entry or ejected from the stadium.
Opposition colours or shirts are NOT permitted.
Children and families are welcome.
If a match date changes from Saturday to Sunday or vice versa, refunds are NOT possible.
If a match is postponed at short notice due to poor weather conditions, industrial action, force mayor or any other reason not within the control of the football club, the match ticket will remain valid for the rescheduled date.
MORE INFORMATION
Watch London's oldest professional football club, Fulham FC, play a Premier League match in Craven Cottage. Soak in the spectacular atmosphere as you take your seats and see your favourite players score some goals.
Putney End Stand
Fulham FC General Admission
Official match ticket
Putney End Stand Block P3/P4 or similar
Home section, no away colours
Food and drink available to purchase on concourse
Families, children and group bookings welcome
e/Ticket, supplied days in advance
Tickets are located in Home supporters areas. Any guests seen to be openly supporting the opposition are liable to be refused entry or ejected from the stadium without compensation