Shakespeare's Birthplace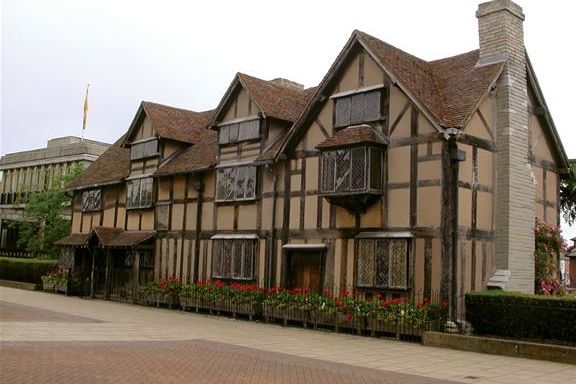 TOUR DESCRIPTION
Visit Shakespeare's Birthplace
Explore the 16th Century Half Timbered House Where William Shakespeare Was Born
Follow in the Footsteps of Other Well-Known Writers Including Charles Dickens and John Keats
Experience the Shakespeare Exhibition
Entry to Shakespeare's Birthplace
Important Information
Opening Hours:
Open Saturday to Wednesday only
From 10:00am to 4pm (last admission 3:30pm)
MORE INFORMATION
Visit the home of William Shakespeare and see where the legendary playwright was born, grew up and later lived with his wife Anne Hathaway.Shakespeare's Birthplace in Stratford-upon-Avon has been open to visitors for over 250 years; letting fans of the Bard explore a home steeped in literary history. Famous visitors to Shakespeare's home include Charles Dickens, John Keats, Walter Scott and Thomas Hardy! Walk through the half-timbered home and see where Shakespeare ate meals, slept and spent time with his family.During your visit to Shakespeare's Birthplace, you can also experience the introductory Shakespeare Exhibition. Find out how the boy from Stratford-upon-Avon became a household name all over the world! The exhibition features a selection of Shakespeare memorabilia, artwork and a copy of Shakespeare's First Folio.